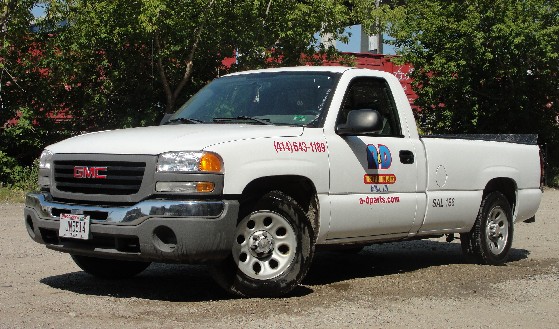 Welcome to A&D Truck and Auto Parts!
Welcome to A&D Truck and Auto Parts, one of the premier auto recyclers in the Milwaukee metro area! We've been serving all of southeast Wisconsin with quality used auto and truck parts for 30 years. Need recycled parts but you're not in southeast Wisconsin? No worries! We not only ship nationwide, we've shipped all the way to Guam! Need used parts for your SUV, 4X4, pickup, or import? We've got you covered with thousands of parts in stock. Our connections nationwide give us the ability to find anything your car may need. Our austere surroundings keep our overhead low, and those savings are passed on to our customers. Quality used, recycled parts and money-saving pricing make you a winner every time.
All used parts are not created equal! 98% of our used parts inventory is from insurance claim wreck cars and trucks. These vehicles were in fine running condition but unfortunately were involved in a collision or theft. If you want junk parts go to a junk yard. When a person junks a car, it's already used up! This is why A&D Truck and Auto parts buys very few junkers. We want to have the finest quality, reliable and trustworthy parts available for our customers. This is how we offer a standard 90 day warranty on most parts.
We have engines, transmissions, body parts, wheels, motors, rims, glass, batteries, axles, headlights, bumpers, tail lights, doors, hoods, radiators, condensers, heaters and air conditioner parts, and more! We're located near the Potawatomi Casino and the Harley Davidson Museum.
Going Green
You hear so much about "Go Green" or "Going Green" these days. Did you know that auto wreckers, auto salvage yards and auto recyclers have been going green for nearly 100 years! Long before you heard of it and way before it was popular. Save the planet! Buy used parts!
Advantage of Recycled Parts
Can you picture over 6.5 million tires? That's how many tires are recycled annually. And many of them are in great condition, giving you the chance to save even more when you need tires.
If you like the idea of getting a discount and saving money? Used salvage recycled parts are the way to go.
Buying used car parts and used truck parts from a licensed recycler or salvage yard is buying OEM parts! Made by the original manufacturer and made for your car , truck or SUV. Not a cheap "wannabe" but an inexpensive alternative to factory-correct parts for your vehicle.
Auto recyclers, auto wreckers and auto salvage yards recycle over 4 million cars trucks and SUV's a year. This is just in north America! Buying used parts saves over 11 million (YES I SAID MILLION!) gallons of oil a year. Factoring in production and shipping its really amazing, and fact!
Licensed used parts dealers and subject to many stringent zoning, administrative and environmental laws. A&D Truck and Auto Parts is a C.A.R.S. certified facility. There are over 700 licensed recyclers in Wisconsin less than 10% are certified.